"THE RECORD"
IS ALL ABOUT HISTORY, A DOCUMENTARY, PERSPECTIVE AND CONTEXT
This section of the web site is intended to serve as a location to post articles from newspapers, magazines, newsletters and more. It is also the place we would like to post old advertisements, sales literature, etc.
We hope to be appropriate with this material vis a vis copyright laws and publishing protocols. Yet, we know that there is high interest in acquiring copies of materials such as this for owners' reading pleasure and record keeping for history of boat type.
Accordingly, even though it may not be possible to post an article to the page due to these constraints, we'd very much like to be able to let others know that it exists, where, how it can be obtained, a short blurb about its contents and so on. (click on the reference to the '94 WoodenBoat article to see what we mean)
If it is possible to contact the author in order to seek permission, please take the initiative to do so.
Finally, we have come across materials which were published in now extinct publications (such as SEA or RUDDER). In these cases we feel quite comfortable in posting the article or advertisement.
SUBMISSIONS: If you can do it, please scan and attach your submissions to an e-mail to our webmaster. If you cannot submit it electronically, please send a copy via the mails to the address you will find in the "about us" section of the home page.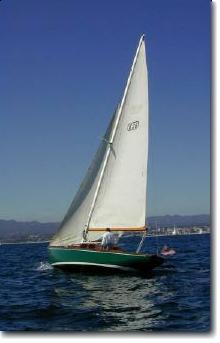 K-38 Hull#1
Tomboy