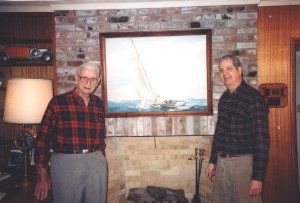 Paul Kettenburg and Tom Kettenburg, Paul's son, for whom the K-38 was named.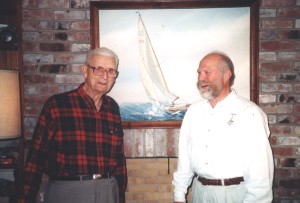 The "kettenburgboats" website originator and owner of K-38 hulls 27 and 32, Steve Barber, is pictured here with Paul Kettenburg.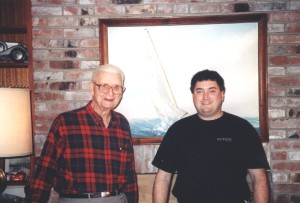 K-38 #30 owner Scott Wild volunteered his video equipment, his time, and his professional degree'd experience in photography as the videographer for the videotaped interview with Paul Kettenburg.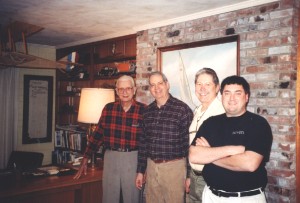 Also present for the duration of the interview and asking a lot of questions about the history of PCs was Rish Pavelec, pictured here with Paul, Tom and Scott.