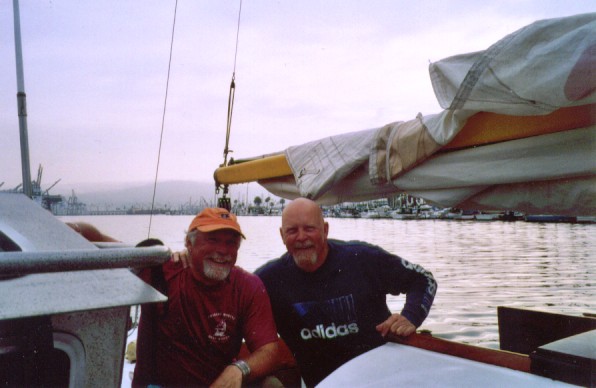 You could call the entire trip something like "adventures with Steve". PCC #1 owner Neil Atwood accompanied me to San Diego from Wilmington. My former neighbor, Bob Pond, accompanied me on the return trip. People think we are brothers we look so much alike. Bob doesn't like the insult.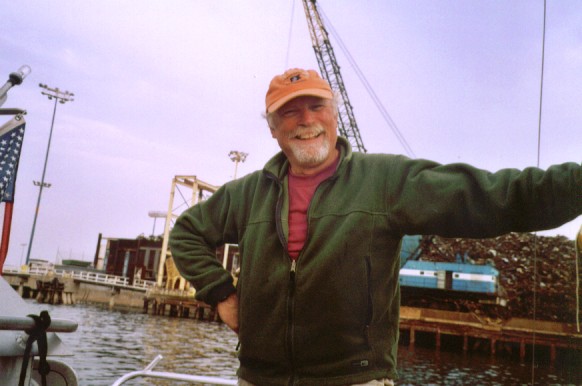 Here's what happened: Neil and I ran out of wind an hour out of Avalon on the way to San Diego; so on goes the motor for the balance of the trip to Avalon. She ran like a sewing machine. A Graymarine 112 that had been installed in 1986. The next morning we take off for San Diego under power, there being no wind. As we leave the Avalon harbor the Gray loses power and develops a noticeable miss. My years with engines tell me "valve problem, no worry, probably burned it. The motor had been sitting for 15 years in the slip without any attention to the engine. So we proceed with one cylinder down.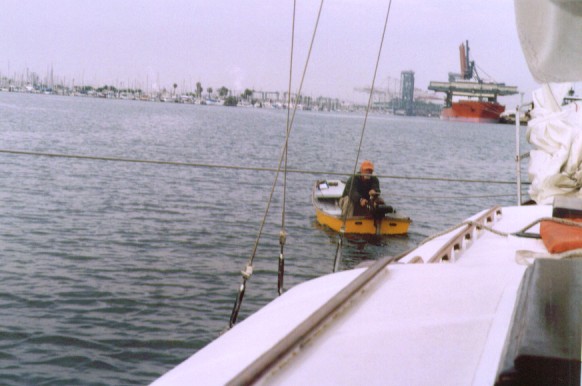 So, coming back from San Diego, Bob and I leave at 7am, completely forgetting an appointment I'd made to have breakfast with Rish Pavelec at the same time. We tacked out of the San Diego harbor in a very strong wind coming down the channel. We turned right and headed for Avalon at 9am. At 1:30 pm we ran out of wind, cranked up the 4 cylinder engine running on three and proceeded to motor to Avalon arriving at 11. But, lo!, about an hour out of Avalon the engine quits. Dirt in the fuel pump stops her cold. So we siphon fuel to feed the carb. Next day at mid channel between Avalon and Los Angeles harbor, same problem, only this time it was the fuel filter clogging. Finally the wind picks up and we make about 12 miles in 90 minutes!! Believe it! What a ride!!! We reached all the way up the channel until we ran out of wind. 'With no motor we hitched a ride with a passing sailboat, but his outboard motor promptly quit. So we are two boats lashed together in the middle of the channel. Guess who happens upon this scene. The first thing they ask: "have you been drinking?"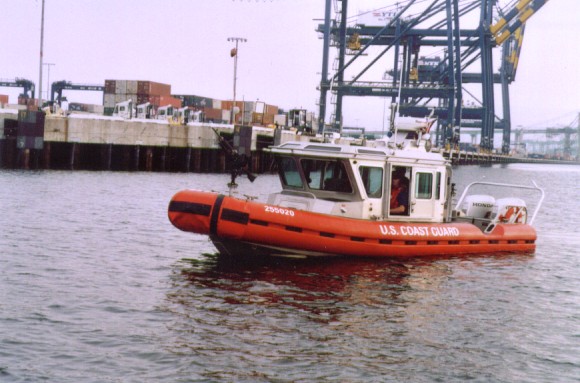 Since the Coasties cannot help us, vessel assist is an hour away I drop the dingy and my 1.5 hp Seagull over the side, connect a rope to the bow and begin pulling both boats!!! The coasties eventually took pity on us and towed us the rest of the way to the slip!