URGENT !! Deadline approaching. K-50 free to new patron. go to www.liberator-mission.com for details.


Race Changes
Happy New Year to the Fleet. We have one more PC joining the Fleet! Steve Brownsea , a new member of SDYC, has bought PC 42 which he intends
to actively race.


CANCELLED RACES

: May 22 and June 26 ODWs and June 5 Kettenburg Regatta. There is no available RC for May 22 because of Etchells pre world racing.
The Kettenburg Regatta has been rescheduled to June 24,25,and 26. This expanded 3 day event will be headquartered at SDYC . Friday, June 24 will have Kettenburg yachts being med moored in front of the club and at open docks with an evening party and BBQ. Saturday will have separate fleet racing ( 2 races) on the Coronado Roads and Sunday will have one long bay race with a festive trophy presentation at SDYC. Each fleet will have separate starts managed by our SDYC RC. The event will honor the Kettenburgs and the Yachts. This will be a very special event. Your board had already decided to change the Fleet Championship to a 2 day weekend event in May or June and this Kettenburg Regatta provides a perfect fit. We will be involved in the planning and organization of this event and your involvement will be an essential component.


Facebook Kettenburg Group
BUILDING KETTENBURGS, the book is here !!!

"PCC Racing Association News" May '10

"HELP!: K-43 GUARDIAN, needs a mast"



Welcome Alex Prato! Owner of PCC #16, Janley, from Manchester, England
Welcome Gordon McRae! Owner of PCC #21, Ricochet, from Vancouver, B.C.
Welcome Josh Berglund! Owner of PCC #23, Kachina, from Hillsborough, CA





A Listing of Boats & Owners
by type




News, Events and other Announcements
Updated:



About the Association and this Web Site



Technical Information and Tips on maintenance, restoration and reconditioning
Updated:




Fittings, Equipment, Tools, Rigging, Sails
For Swap or Sale
Updated:



Pictures by and about owners, boats, etc.Updated:



Boats Available
For "Sale"
For "Swap"
For "Sail"

Boats Wanted





Documents, Materials and Articles about Kettenburg boats
Updated:





Links to misc. boat sites and other cool spots Updated:
Kettenburg Boats on Facebook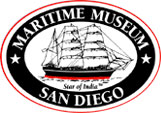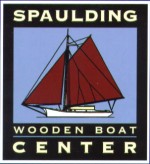 Publication: The Kettenburgs:
San Diego Yacht Builders

http://www.barbersshopauto.com