---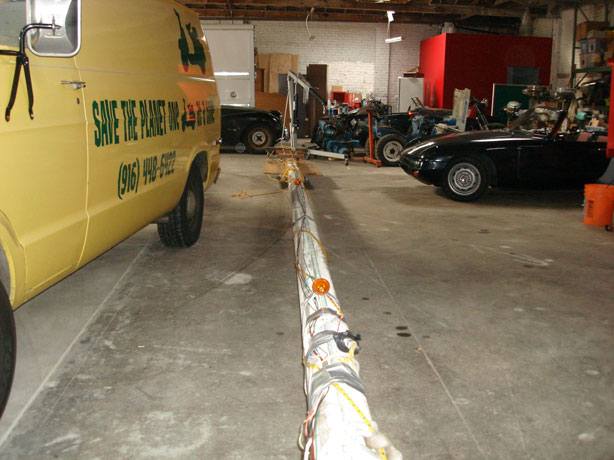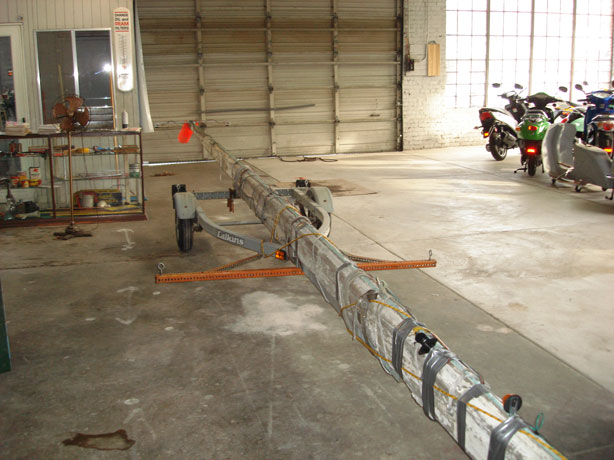 PCC mast. Needs rebuilding but will save you at least $30,000 compared to the price of a new one. $5,000 and will deliver for price of fuel and expenses.
Steve Barber
(916)847-9064
---
FOR SALE: K-38 parts
*2 masts
*2 booms
*head door
*fuel tank
*port & s'brd cabin sides
*1 set cockpit combings
*2 sets of chain plates
*2 cabintop mast opening surrounds
*2 prop shaft/tiller shaft strut assemblies
Call: Steve Barber (916)847-9064


---
---
WANTED: Looking for four of this type of stanchion base. Anyone with any information as to where I could find these please contact me.
Contact: Archie at (916) 601-2390
---
GRAYMARINE PARTS
Bristol Services Co.
Gary Croan, BSME
711 W. 17th St.
# F 11
Costa Mesa, CA 92627
(949) 722-1122

---
RESORCINOL
The US supplier for Resorcinol, called Aerodux 500:
CP Industries
11047 Lambs Lane
Newark, OH 43055
(740) 763-2886
(740) 763-2888 fax

---
RED LEAD primer...
The only source we know of for real red lead primer:
George Kirby, Jr. Paint Co.
163 Mt. Vernon St.
New Bedford, MA 02740
(508) 997-9008

---
OLD marine hardware
We ran into this fellow at a couple of marine swap meets. He has a decent
selection of standing and running rigging pieces.
Nathan (Nate)
415-332-6643
After 6 pm.

---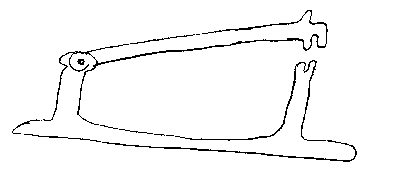 Looking for a fitting for dock lines that looks like this.
Contact Rish
---
FaMet ReeFurl Sail Handling Systems
Manufacturers of the legendary "BULLETPROOF" FaMet ReeFurl Sail Handling System for jib and main sails. Located in the USA but ship worldwide.
---
WANTED: Two stanchions to fit K-38. Chromed bronze, two piece (three hole pad with attached upright), round, tapered bottom to top with eyelet on top, approximately 18 inches.

Contact: Norm Schute at (619) 299-3432
---
WANTED: Three (3) original Kettenburg fuel vent covers, any condition. The chromed bronze mushroom looking cover over the fuel tank vent/tubing. If anyone has some to sell or knows where we can get one.

Contact: Daniel & Carol Ryan
---
Home