I roll into the yard first thing and there's Seasmoke on the trailer, waiting

to unload. We unloaded her and moved her in front of the shop.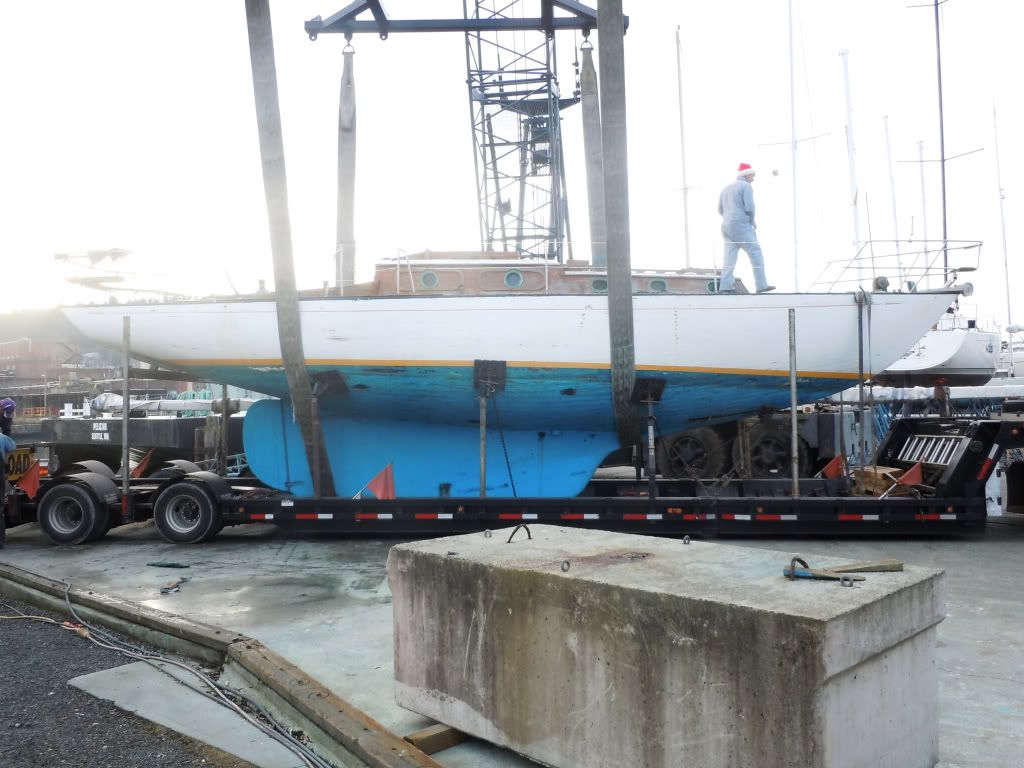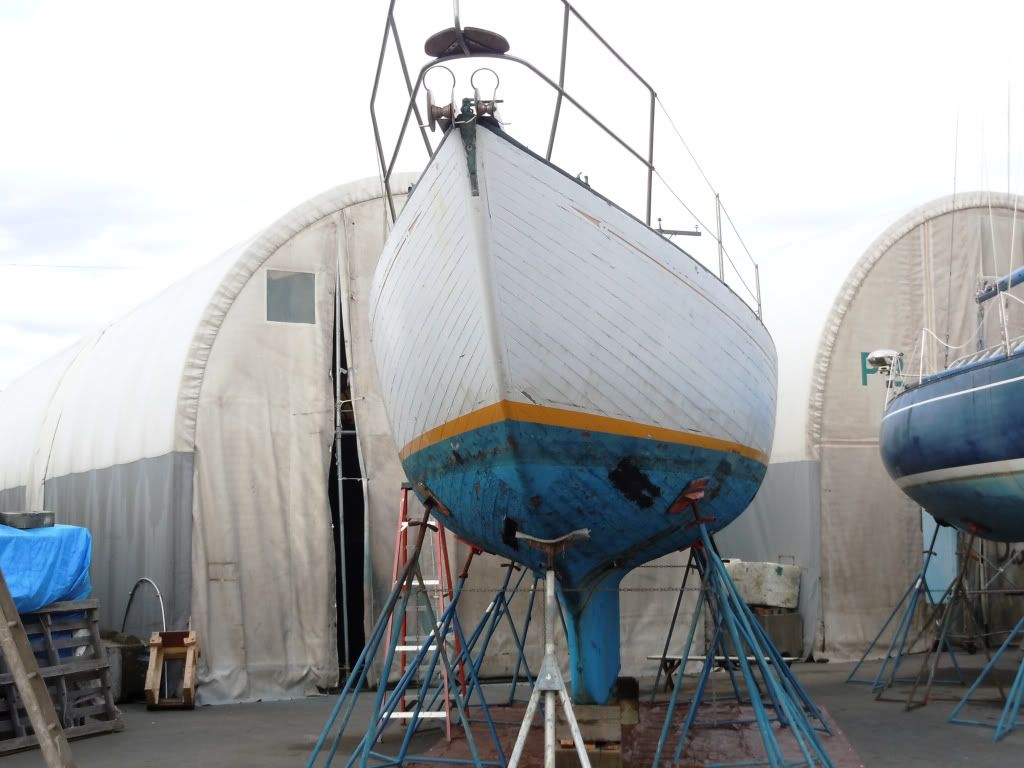 I decided right off to tear into the glass over the lower hull and keel to

check the wood and how that keel extension was done. The glass came off in big

sheets once I got it going.
It smelled strongly of good old wood boat bilge. Ya know that mix of

saltwater, oil, diesel that ya only get in an old wooden boat.
Whoever did the keel did a proper job with internal framing and mahogany

planking over it. Where they got 18" wide mahogany planks, I haven't a clue. The

workmanship leads me to think that the Kettenburg yard did the modification

since it so well done.
You can see the planking in this shot.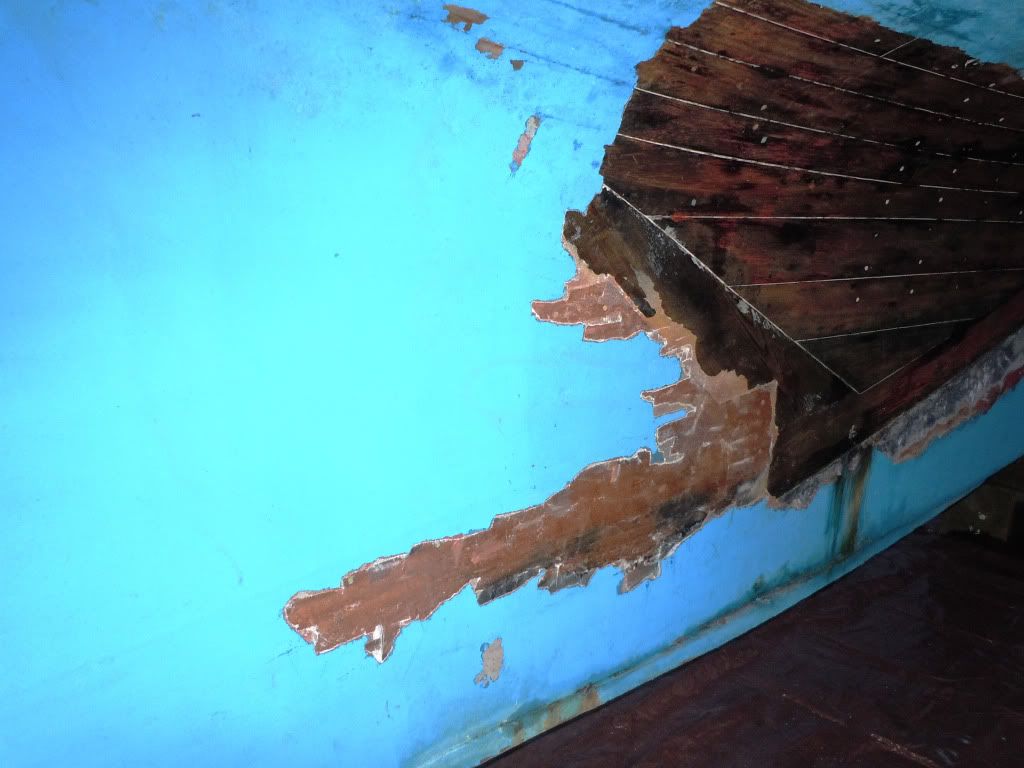 The wood is quite good for being under glass for who knows how long.
The glass is well stuck to the extension which leads me to think it was put

on and faired in when the extension was done. The extension wood looks like it

was never wet.
The boys pulled all of the cushions and flotsam out of the house so I got

some pictures.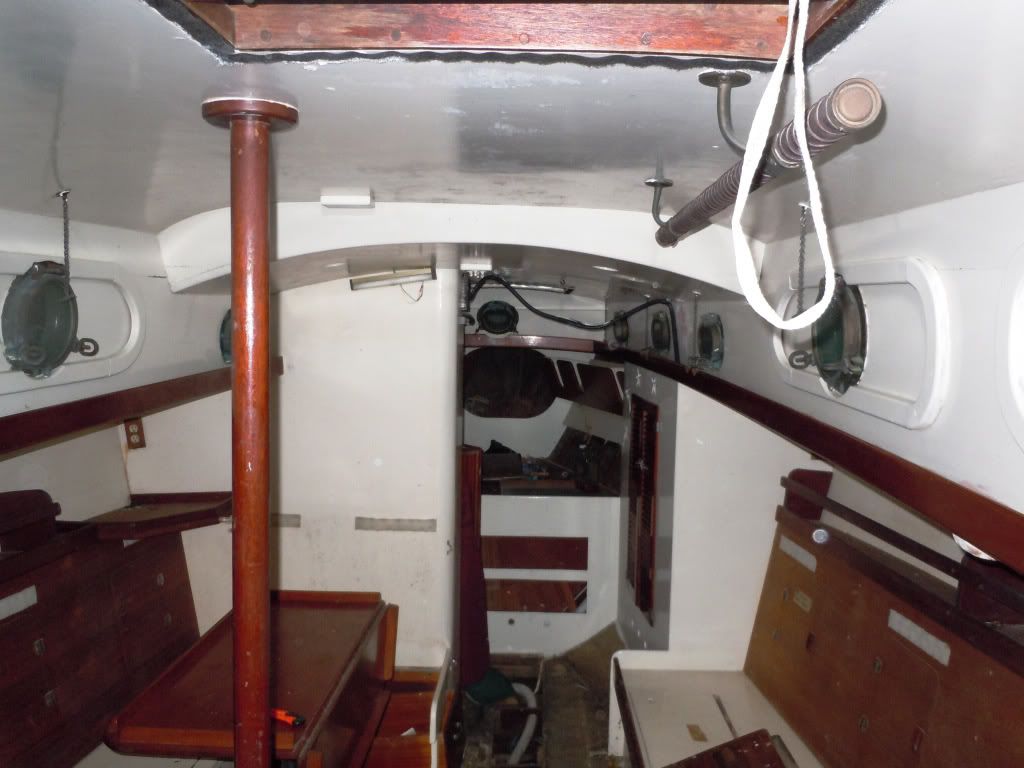 Nice storage behind the settee cushions.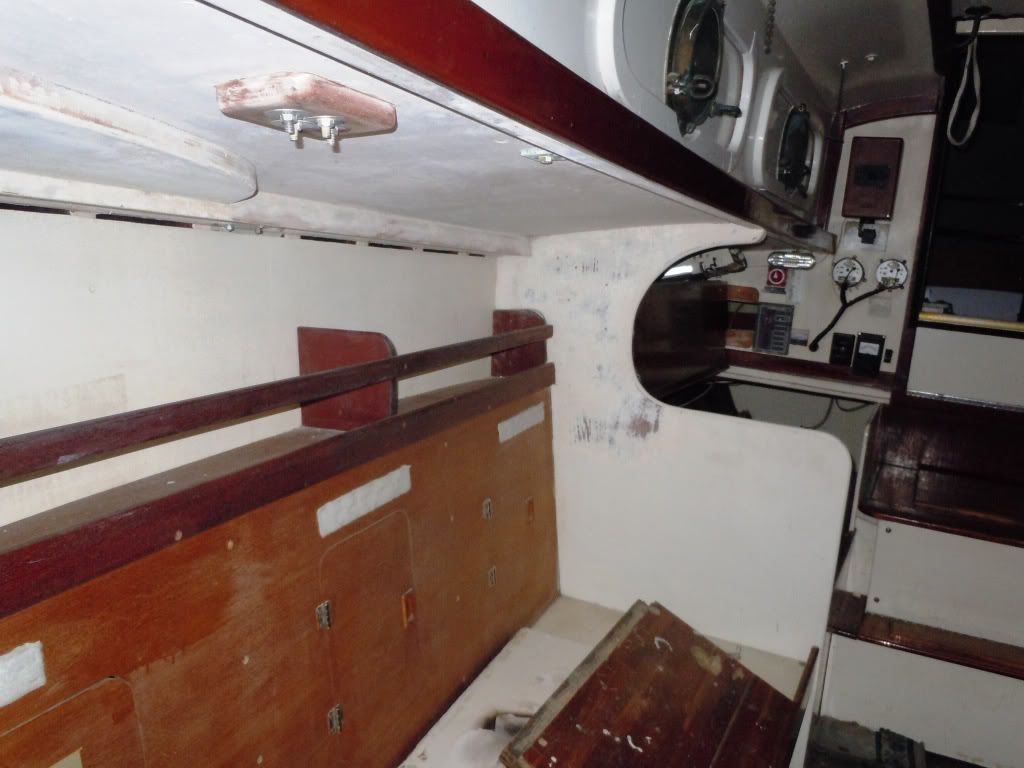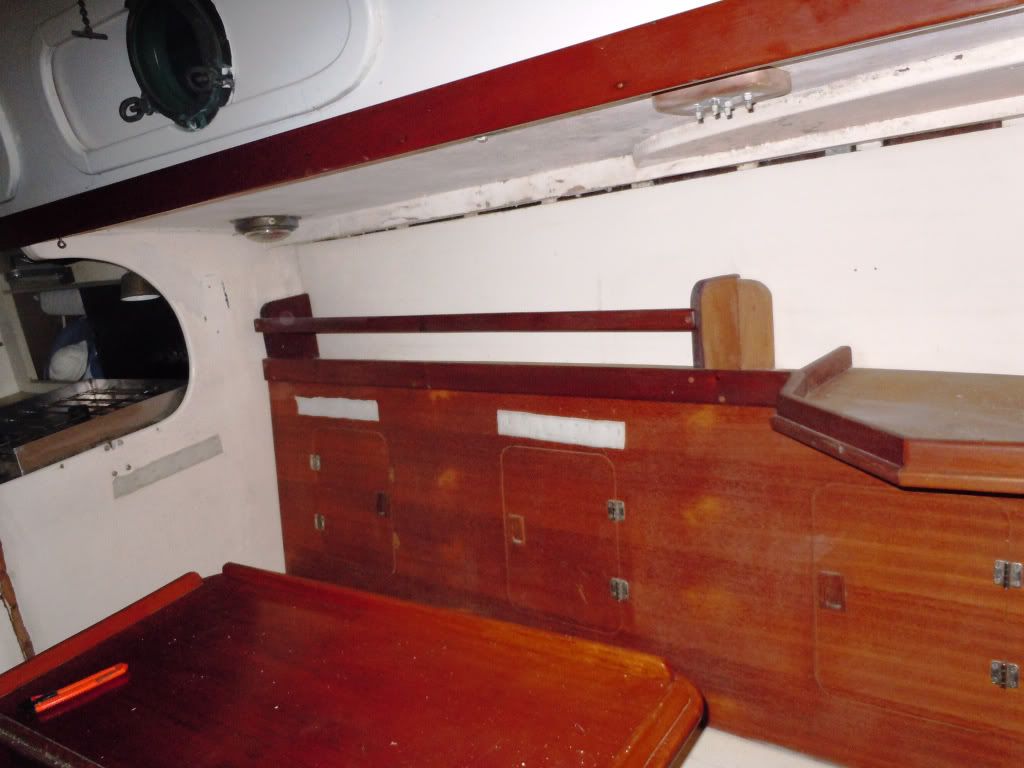 The quarterberth is spacious.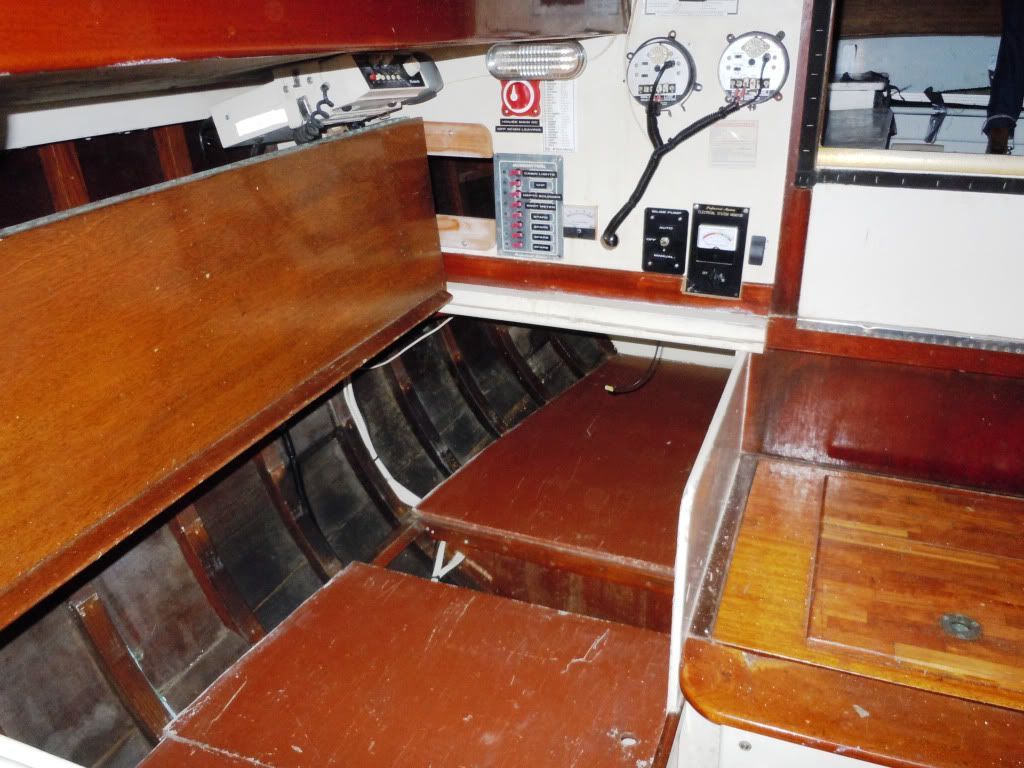 The head isn't quite de-cluttered yet.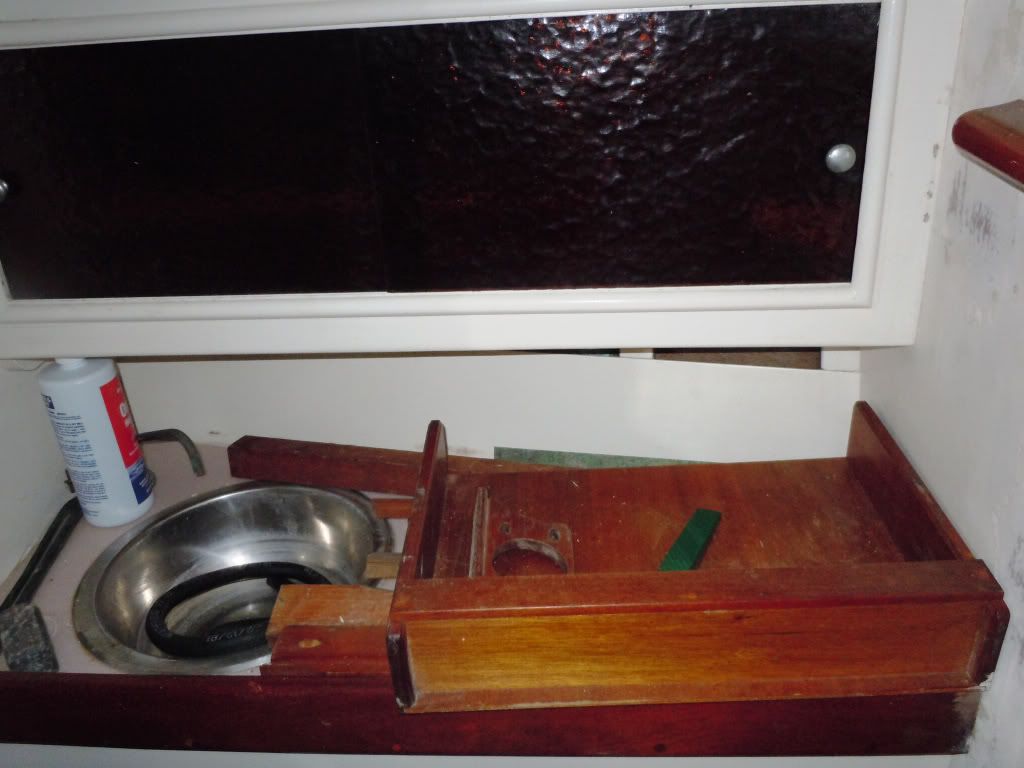 Anyway, there she is, waiting for a client. I still have to do some closer

inspection but I'm thinking she's in even better shape than I thought. The seams

were done not too long ago and they used a good, soft seam compound like

Interlux white so there's none of that pixie dust and linseed oil concrete crap

to dig out. The wood seems solid all around, excepting that one spot where the

plank was broken out. There are four ribs to repair there. I'll pull random

fasteners from around the boat and I'm sure the galvanized floor bolts are

toast, they always are.