---

---

NauticExpo

---
PHRF National Database
---

---

---
Office of Coast Survey
On-Line Chart Viewer
---
---
---
---
---
---
---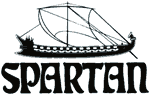 Spartan Marine Hardware
---
---
---
---
---
---
---
---
---
---
---


B O A T W O R K S
---
---
| | |
| --- | --- |
| | A web site featuring a marine directory with 10,000+ listings, free crew swap for skippers, owners and crew, boat jumble - sell and buy used gear, on-line cruising guide - find information on harbours, marinas, anchorages & moorings and an extensive links section |
---
Nuts, Bolts, Screws in Stainless Steel, Brass, Bronze and Steel



The Bolt Depot has a great selection of metric nuts and bolts, with an easy to use shopping cart system. Buy just one, or a whole box!
---


Newsom Industries is owned and operated by Jon C. Newsom, who has been involved in the drilling industry for more than 40 years, including oil & gas, water well and pump, environmental, mining, construction, and special projects.
---
Your home for gifts for him like
Swiss Army Knives and Lord of the Rings Collectibles!
---
TeaQua Teak oil, pigment and sealer.
An easy and beautiful way to treat Teak.


The largest and the oldest rope manufacturer and exporter in the Philippines.





---
---

---

---

---

---
REPAIRS
SAILS
COVERS
QUOTES

USED SAILS
SAIL REPAIR CLASSES
ABOUT THE COMPANY
---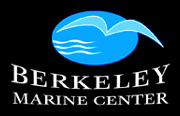 | | |
| --- | --- |
| | CHARTERS |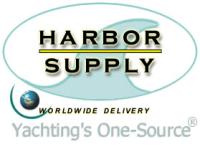 Marine paint protection that lasts 5 years instead of 5 weeks!




M I S C. L I N K S
ISLAND MARINE
INSTRUMENT CO INC

Specializing in MAGNETIC COMPASS REPAIR and COMPASS ADJUSTING. Providing repairs, service and sales of optical and mechanical marine navigation instruments for vessels of all types and sizes. From kayaks to containerships we can serve your needs on Puget Sound or worldwide.
| | | |
| --- | --- | --- |
| An Online Resource for the Classic Powerboat Enthusiast | | Wood Treatment and Preservation Products We know wood rot and how to repair it! |
| | |
| --- | --- |
| | What's happening on your boat? |
| | | |
| --- | --- | --- |
| Your best connection for marine engines, parts, and service. | | The Classic Yacht Association is an organization of collectors, restorers and skippers of classic power yachts and boats (1942 and earlier). |


Free classified ads for antique, classic, and older powerboats of all kinds.




| | |
| --- | --- |
| "We Make Boating Affordable!!!!" | l000's used sails from Olympics, America's Cup, Whitbread, Yacht Clubs etc. Huge savings on used North sails, Sobstad etc. We make sailing, yachting, boating & ocean racing affordable!!! |
| | |
| --- | --- |
| | Manufacturer of superior teak yacht fittings, marine woodwork and teakwood boating furniture since 1972. Custom teak woodwork a specialty - catalog online - order online - quality guaranteed. |
Personal Web Site Links



Do you have a web page about your boat that you'd like to share with others? Please submit your request to add to our links page with the complete link and we'll add it here.

Paul Haist's K-40 Ingenue


Mark Rosenstein's Sailing Page.
This page, put together by Mark, is full of internet sailing resources. What a lot of time he took to compil this info!



| | | |
| --- | --- | --- |
| For a wonderful vacation on a K-50 Irish Mist in beautiful La Paz, Baja California, Mexico, and the Sea of Cortez | | Complete marine chandlery with a large inventory. We ship world-wide. Expertise in cruising gear and energy charging systems. |
Collins Wood
Industry Directory
With more than 3,600 hand-picked Wood Industry sites I've found the absolute best web sites that have anything to do with Wood.
| | | |
| --- | --- | --- |
| | | |
| | | Boatbuilding and Woodworking Supplies for the Trade and Craftsman |
The Wooden Yacht Fleet
San Diego, CA
The Wooden Yacht Fleet is dedicated to the preservation of fine wooden yachts. They offer a variety of sailing adventures (from half-day to one week) aboard their classic yachts, as well as a full range of marine services, including haul-out facilities to 35 tons.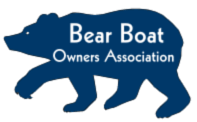 THE MAGAZINE FOR WOODEN BOAT
OWNERS, BUILDERS, AND DESIGNERS

San Francisco's Resource Center
for sailing enthusiast !













The Nautical Mind
Marine Book Sellers & Chart Agents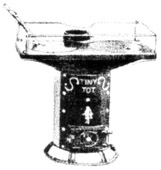 Fatsco Stoves

Boat Models - Offering a large selection of ship models, radio controlled boats and yachts at reduced prices. We design custom ship models that can suit your needs.
www.sailk38.com

www.sailwhirlwind.com
yachts - Yachts & Boats for Sale here on Yacht Authority. Find your Boat or Yacht here on YachtAuthority.com. We make it easy to find what you are looking for by giving you a wide range of Tools to find them.
Home